December 13, 2021
Roasted rice with cinnamon, cardamom and dates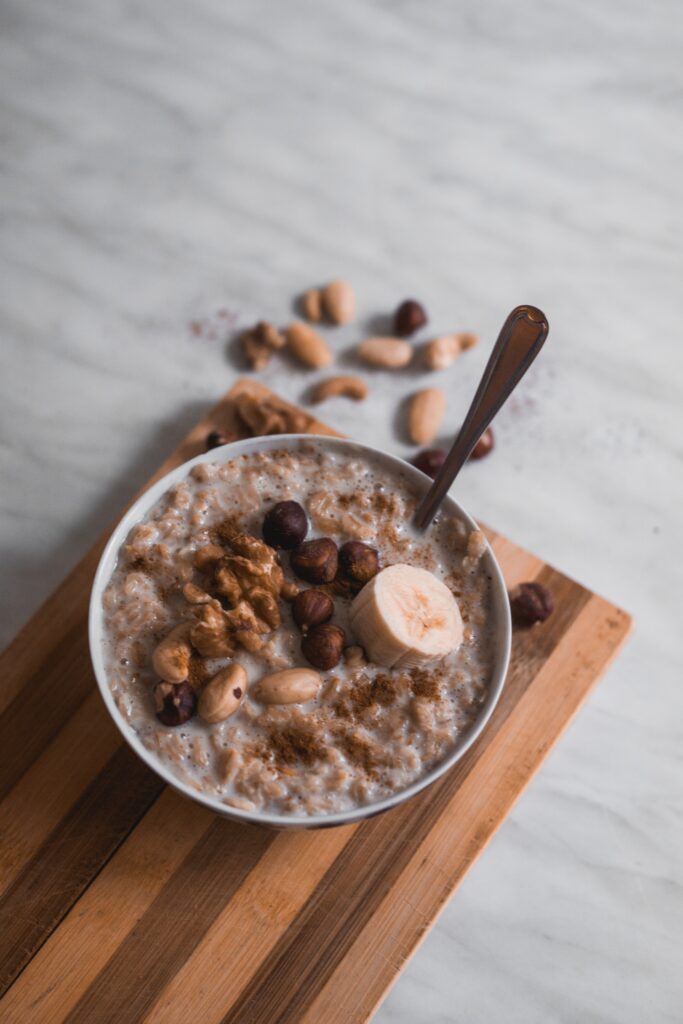 Dates are a huge bonus not only to satisfying the sweet tooth of the Kapha dominant person but they are also nourishing and warming for the Kapha season of Winter. In the interests of looking to enjoy slightly richer food but also balancing during the festive season this is a simple and perfect breakfast or dessert! It's also very easy to digest and sweet on the senses.
In the interests of thinking about satisfying the sweetness of our emotional body too then this ticks all of the boxes. I personally am transported back to the days of my childhood when my grandmother would visit every Saturday and do some cooking/baking for my working parents. This dish was a favourite then and still is now.
Ingredients
A cup of basmati rice rinsed in cold water several times
¼ tsp of crushed cardamom seeds
¼ tsp of cinnamon powder
4 majool dates roughly chopped
1 tbsp of ghee
A pinch of salt
¼ tsp black pepper
3 cups of water or you can mix it up with a milk of your choice to make it richer. (Personally, I find with the ghee and dates you don't really need to make it creamier.)
Method
Heat the ghee gently on a medium heat. Add the uncooked rice when it's melted and keep moving it around in the ghee until coated
Add all of the spices and the chopped dates and stir again before adding the water or milk and bringing gently to the boil
Cook until rice is soft – it'll take 15 to 20 minutes. You can alternatively put in a slow cooker (add a little more water) overnight and you will sweeten your enses for the morning waking to a delicious smell and breakfast.